Manali Adventure Tourism
Situated on the banks of Beas River, Kullu is the capital city of Kullu District and was once called as the "land that ended habitable world". It is basically a valley created by the flow of Beas River in between Largi and Manali. The Apple orchards, Pine and Deodar forests enhance the beauty of these majestic hills. The history about Kullu manali reveals that Raja Jagat Singh brought an idol of Lord Raghunathji in 17th Century and placed the idol on his throne which is now the being considered as the deity of the valley.
This temple is dedicated to Lord Shiva. There is also a temple of Lord Rama near to the Vashishth Kund which is usually crowded by tourists throughout the year. The Manali Adventure starts with the visit to these temples and thereon the tourist can explore as many adventures as he can and take away the beautiful treasured memories.
A travel Manali trip includes the local sightseeing of the town that covers amongst others the Hadimba Devi temple- a 4 storied temple dedicated to Mother Hidimba, Vashisht Kund (a hot water spring known for its medicinal values), the Solang Valley (Silver Valley) and the Buddhist Monastery.
The Solang Valley is a spot for Manali adventure that has the paragliding activities, beautiful meadows and ski slopes. The snow clad Rohtang pass is a best place to drive about Manali roads and also the Rahalla waterfalls and Kothi waterfalls makes the tourists revel in the Manali.
Naggar castle, the heritage building that is covered by much travel Manali agents is the erstwhile capital of the district of Manali. For art lovers, the Russian paintings are beautifully placed in the grove of Deodhars in Roerich Art museum.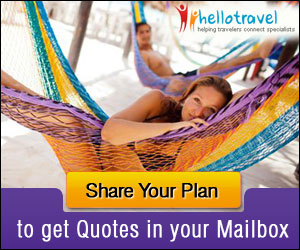 For nature lovers, the literal expression of "Silver valley" is visible during the day when the sun rays fall on Beas River and reflect the lofty mountains in the clear water and again after sunset, when the moonlight falls on snow clad Himalayas.
Many of the resorts Manali or the Manali hotels have customized tour packages to suit the duration and pockets of every tourist. The Manali adventure is best experienced during Mid March-April and again Mid September- November.
Travel Manali is also highly recommended as it is full of adventures with paragliding, skiing, glittering nature, wealthy heritage and everlasting meadows and orchards. To know more about Kullu Manali, one must visit the place and bathe in the scenic beauty of the nature while engulfing self in the mystic mountains and charming environment.
Making space between the Lower and Great Himalayan ranges, like Manali, the resorts Manali and Manali hotels are found on the edges of forbidden heights of the Himalayas.